Our annual Member's Art Show was held September 4th, 2020, at the downtown Aurora public library. All the photos are shown on our Facebook page, facebook.com/Aurora-Art-Leaugue-of-IL-1927460614238137/. The featured artwork for this year's show is Pam Pulice's alcohol ink piece, entitled "Beginnings."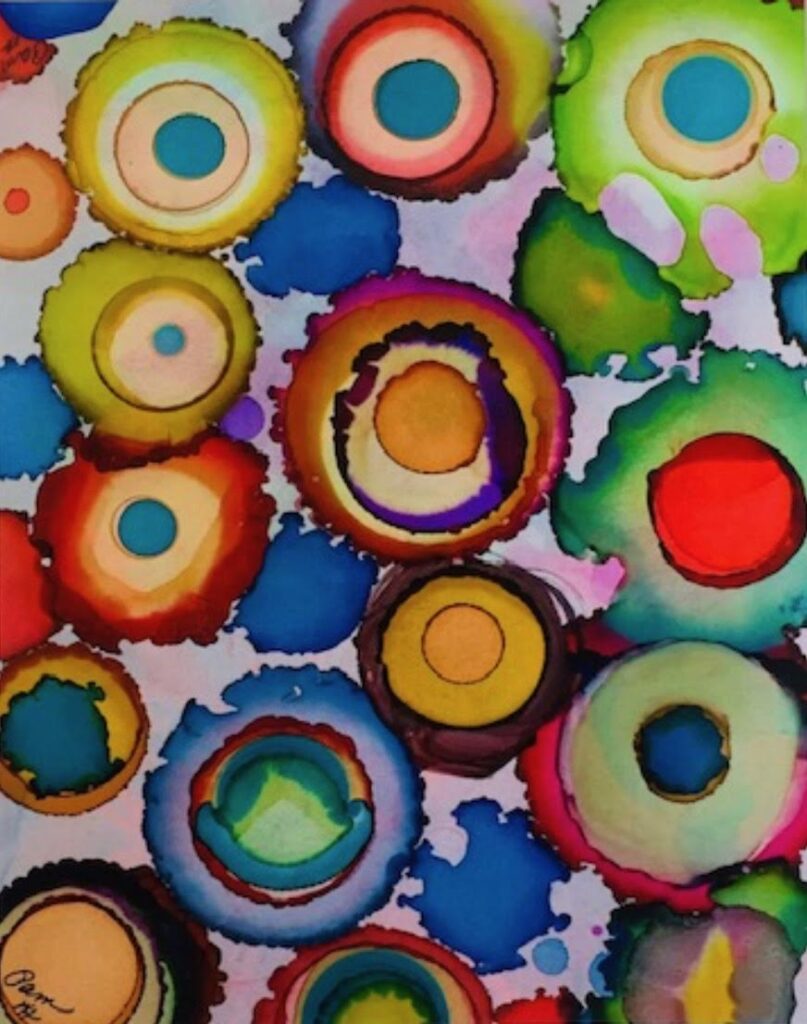 Carrie Carlson judged our show, and she had some wonderful comments on the winning pieces. She had a very hard job as there were 60 works to judge and they were all beautiful.
BEST OF SHOW…"LeRoy" colored pencil by Mary Lenert (exceptional technique, engaging composition!)
BEST DIGITAL…"Masonic Temple #2" by John Stark (intriguing composition, excellent detail and value range while still retaining powerful contrast)
BLUE RIBBONS:
"Self Portrait" pastel by Julie Vander Meulen (such delicate control of the medium! Strong composition, excellent handling of skin tones)
"Sojourner" oil and cold wax by Ann Eifler (wonderful exploration of analogous and complementary colors! I like your subtle texture changes. Nice depth and movement.)
"Light and Dark Matters" oil and cold wax by Tara Ginocchio (fantastic rhythm and textures)
RED RIBBONS:
"Silver Vase" oil by Bonnie Vargas (wonderful, delicate technique)
"After the Storm" photo by Linda Woods (beautiful use of light to create a focal point! Delicate textures)
"Pictured Rocks National Lakeshore" oil and cold wax by Jen Hunger (I really enjoy your use of blues and violets in the rock shadows. Nice variety of textures throughout your piece)
WHITE RIBBONS:
"Ocean Chorus" watercolor by Julie Kline (I really like your rock textures. Nice composition)
"Time Out" print by Mary Shoemaker (nice job with registration! I like your bold, graphic composition and color choices.)
"Beginnings II" alcohol ink by Pam Pulice (Playful! There's a nice unity in your pattern)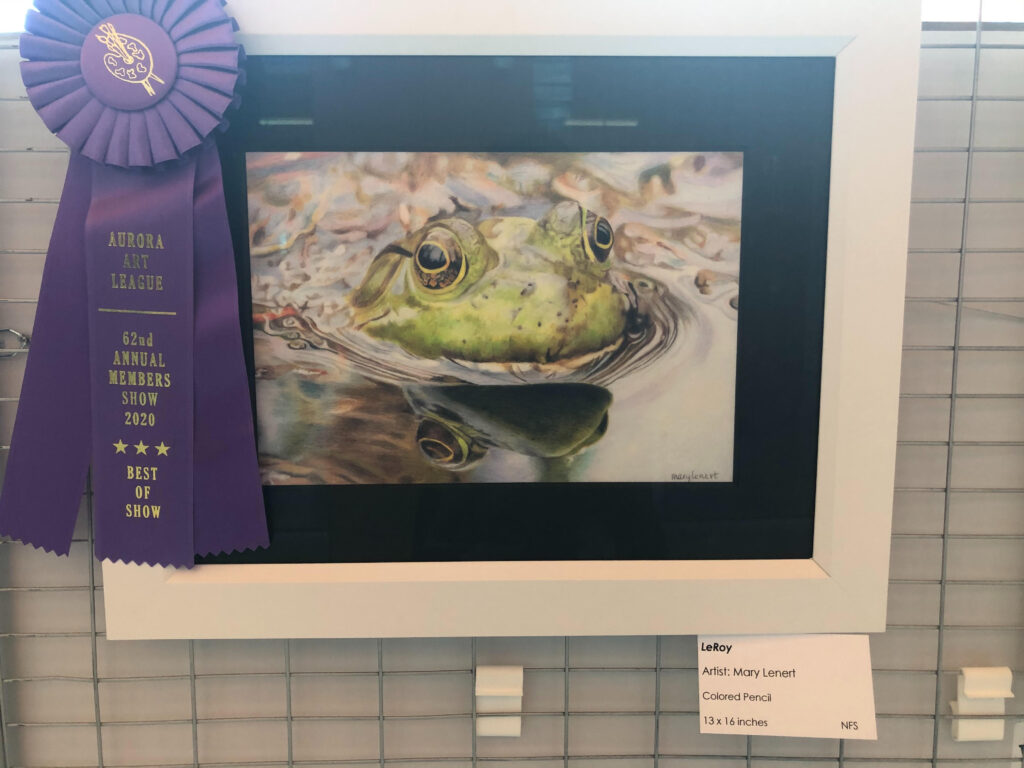 Thank you to Eva Balek, Ann Eifler, Bonnie Vargas, Mary Powers, and Linda Palmer, and Jen Hunger, who were all there to help with check in and hanging the show.